8 superb garlic bread recipes ideas to create for a braai or Barbecue as well as bread loaves with cheesy garlic sticks, pesto and herbs.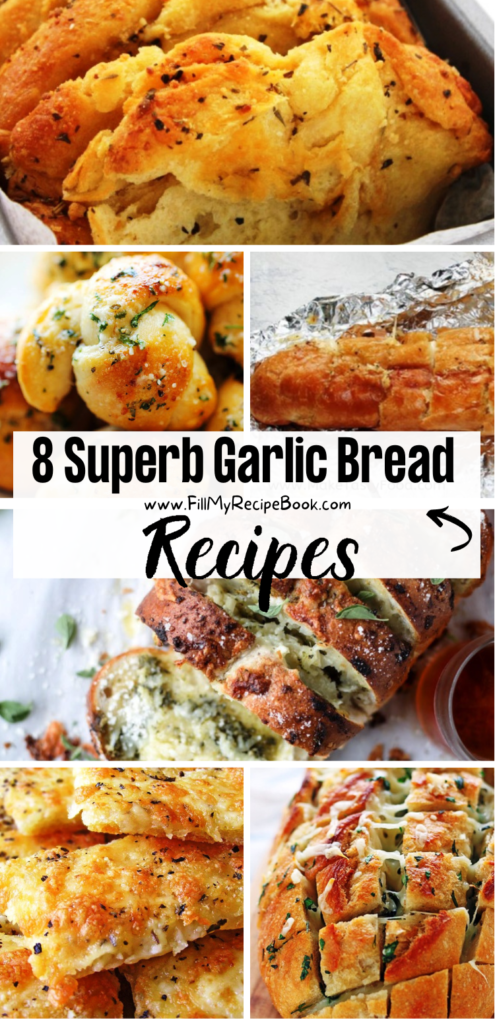 8 Superb Garlic Bread Recipes
Sharing a few superb garlic bread recipes ideas to add cheese and herbs and pesto in. They are all so absolutely delicious and tasty you would want more. Have them for an appetizer with a grill or braai and other meals. There are garlic bread knots and cheese sticks.
(click on the highlighted heading or image for the recipes)
Homemade Garlic Braai Loaf. This special bread loaf is an amazing tasty addition for any braai or barbecue or grill. Added Parmesan cheese for richness.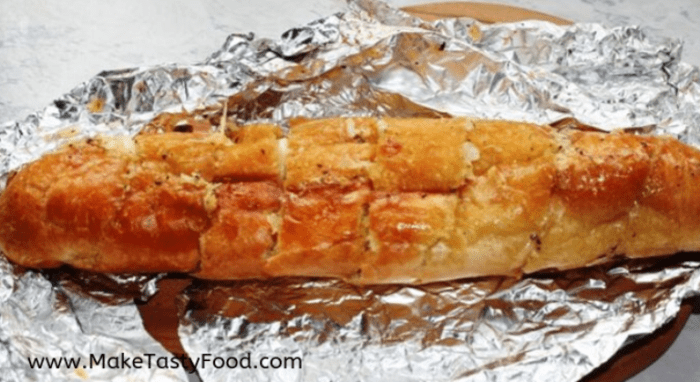 Try this delicious Garlic Cheesy Bread alongside pizza or pasta! This Garlic Cheesy Bread recipe is full of cheesy flavor.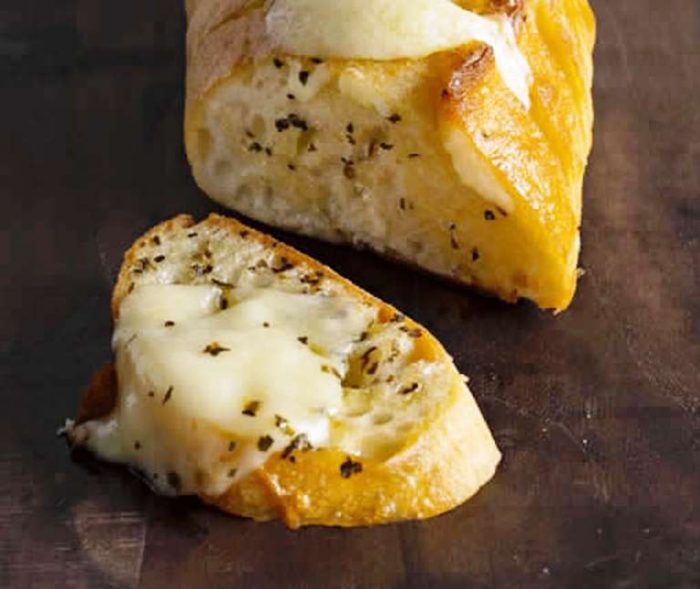 Easy garlic and herb pull-apart loaf
This Easy Garlic and Herb Pull-Apart Loaf makes for a quick dinner side or even a snack. Since we use store bought biscuits for this loaf and very few ingredients, it can be made in just a few minutes time.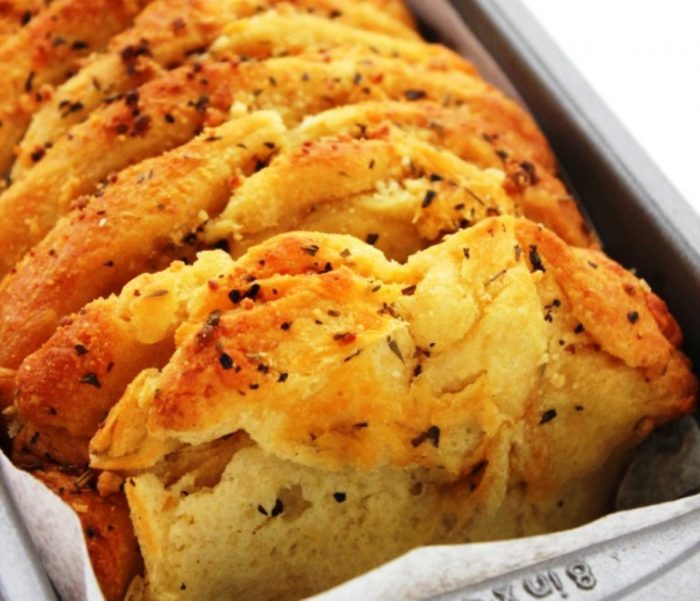 Easy, fool-proof, buttery garlic knots
Unbelievably easy, fool-proof, buttery garlic knots that come together in less than 20 min – it doesn't get easier than that.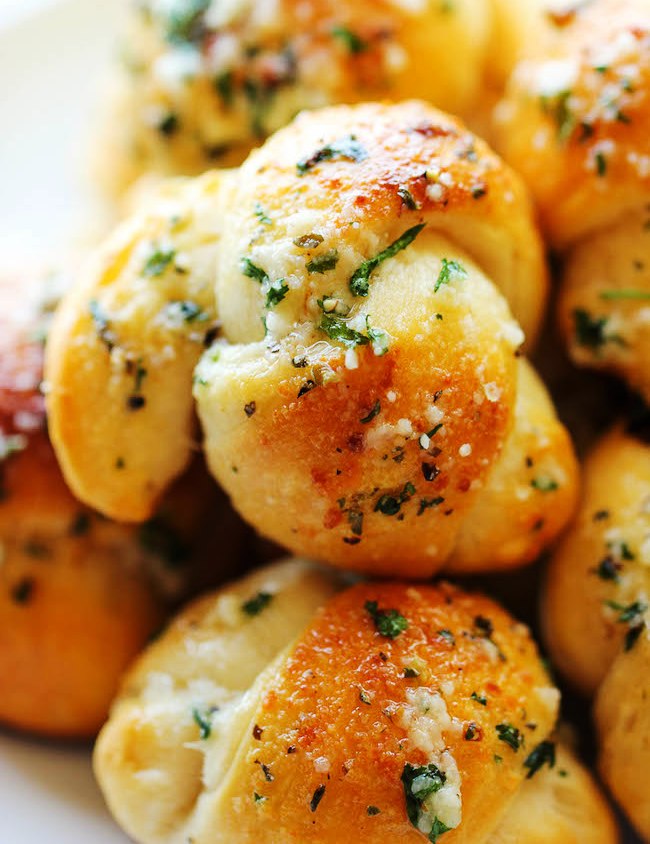 Easy cheesy garlic bread sticks
Well, I'm going to try to convince you that you need to make Cheesy Garlic Breadsticks right now.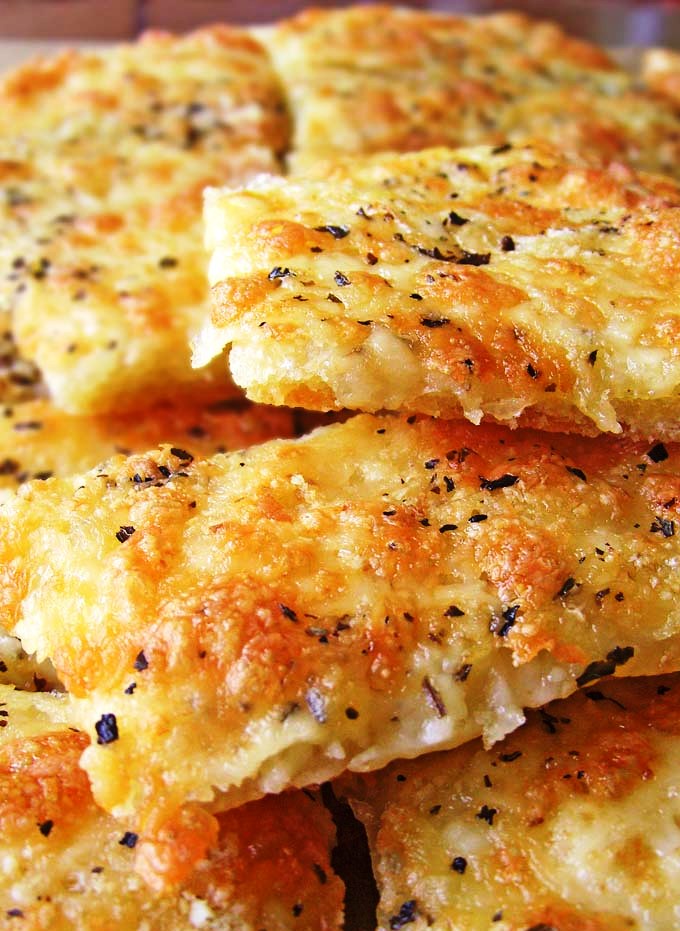 I LOVE this idea as a garlic bread side dish for a dinner with friends or family. It can easily be made in one loaf and everyone just pulls their slice off.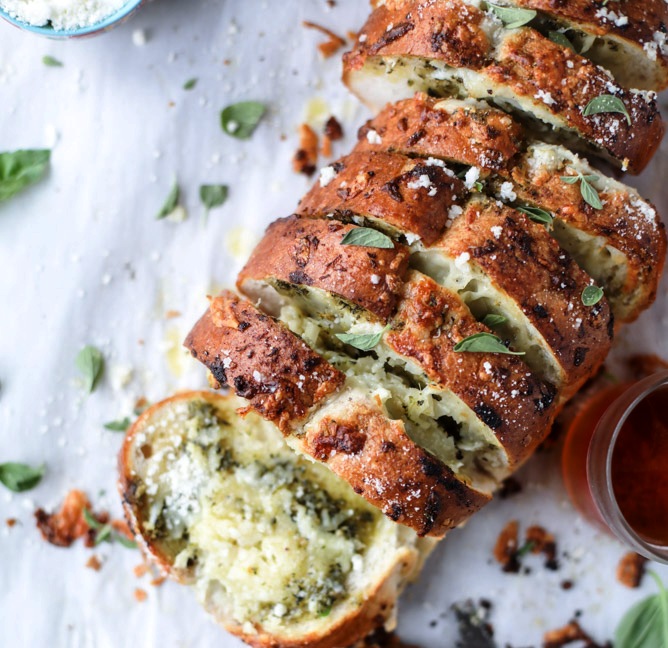 best and easiest monkey bread you'll ever make. Use Pillsbury biscuits dough and dunk in garlic butter and takes only 20 mins from start to end.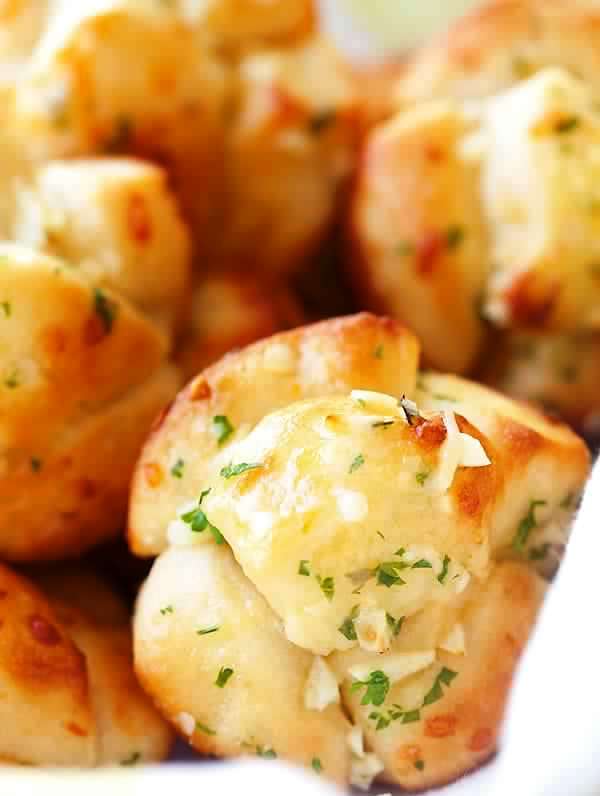 Cheesy garlic herb crack bread
Cheesy Garlic Herb Crack Bread is outrageously buttery and cheesy with each pull-apart piece and bursting with fresh herb and garlic flavors.