Valentines Day Kids coloring Cards of a set of 6 cards. At school the kids always make some valentine card for a secret admirer.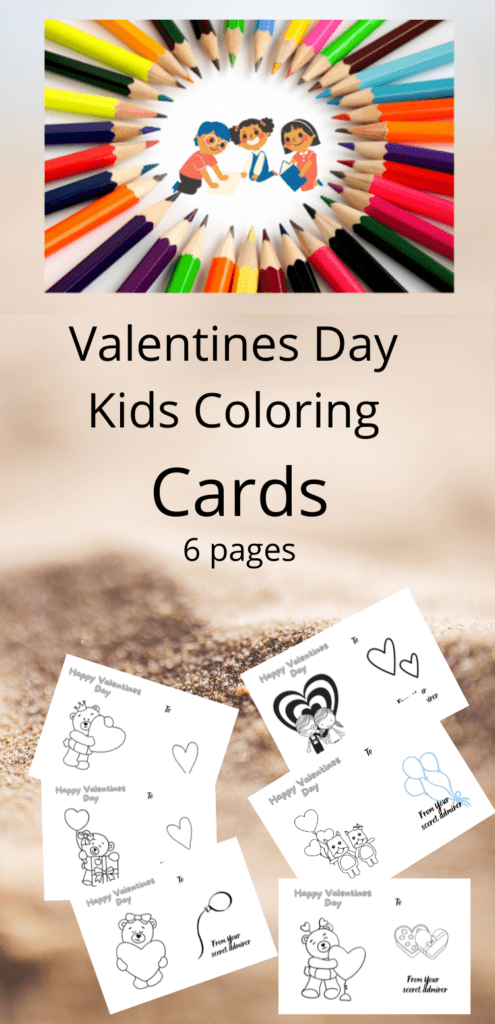 Valentines Day Kids coloring Cards.
Every year the kids at school love to write out or buy valentines day cards for their secret admirer. So why not just download some for them to put their own creativity on. Color in and write the name of the valentine.
Fold over for a card for the reader to view. So easy and simple and very exciting to make these for the kids that understand.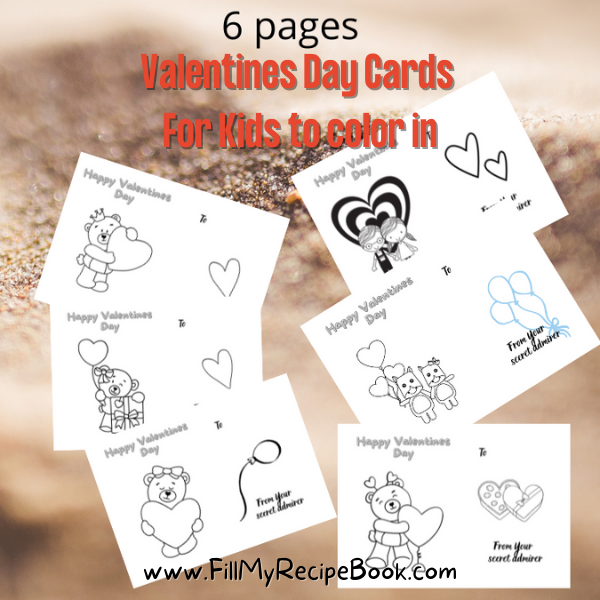 Get the FREE Download HERE.
6 Pages to color in and fold into a cards for the kids.
Enjoy