Coloring Worksheets for kids no 2. Coloring is an important part of a Childs development and is easily incorporated into their day.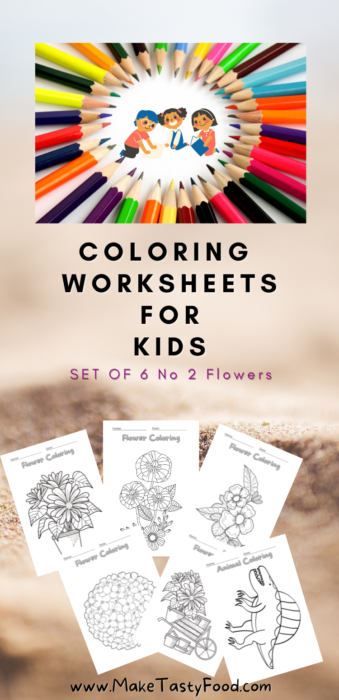 A set of 6 coloring pages for kids about flowers and a dinosaur, as they love them.
These sheets are names for them to practice writing their names as well. Coloring helps with the recognition of color and coloring in helps with their holding of the pencil or crayon. Helps them control the crayon as well.
Why coloring is good for kids.
Helps develop fine motor skills.
corrects finger grip.
Teachers patients and relaxation.
Helps with concentration.
Furthers handwriting skills and control.
Encourages color recognition.
Boosts their confidence.
Prepares them for school.
Helps develop some artist skills.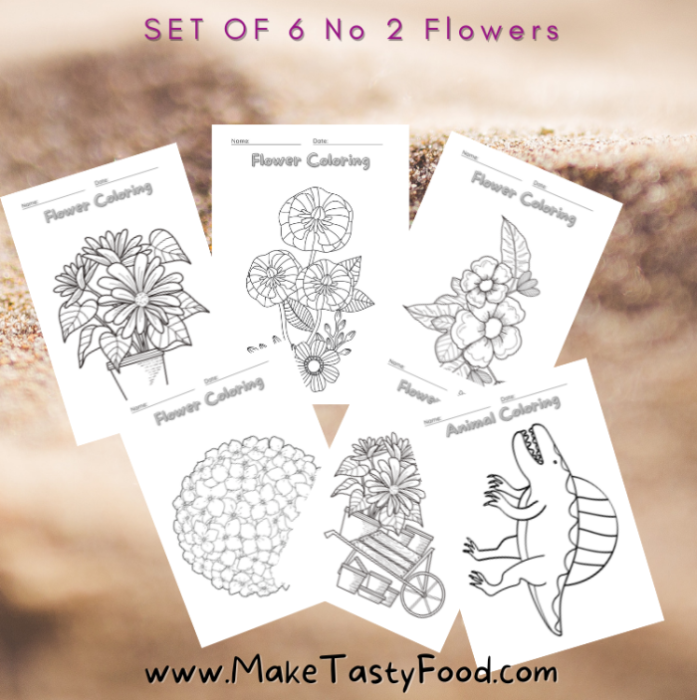 Download the set of coloring worksheets for kids no 2 HERE.
An extra for the kids a dinosaur.
When should kids start to color in.
Its said that kiddos at the age as young as 18 months old is an acceptable age and can start to grip a crayon and color in. This also enables them to recognize colors.
If you missed set 1. of Animals download them here.
Then there are also some interesting ones for adults.
View in Printables.