8 Christmas Cocktails & Garnish Ideas recipes for entertaining and special get togethers for family and friends during the festive season.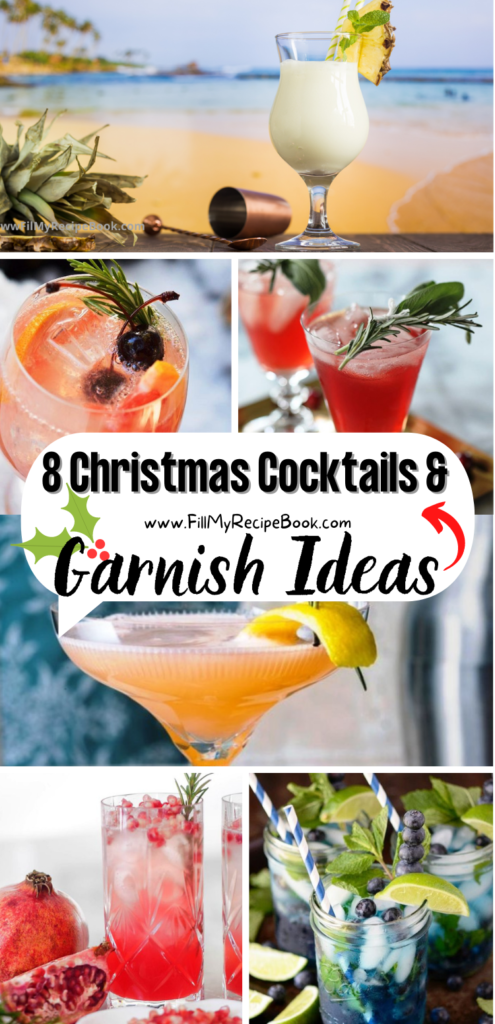 8 Christmas Cocktails & Garnish Ideas
Sharing Christmas Cocktails & garnish ideas recipes for you to create for a sundowner. Drinks that contain spirits and various fruits or juices or ice creams and garnished.
What is considered a cocktail?
A cocktail is any drink that is mixed with at least two cocktail ingredients and is usually alcohol based and other ingredients. They usually have a base liquor like vodka or gin and are mixed with other flavored ingredients. So a cocktail is at least a three ingredient drink.
What is the difference between a cocktail and a drink?
A drink mix is a minimum of two ingredients. Where as soon as a third ingredient is added then its called a cocktail.
(click on the highlighted heading or image for the recipe)
Magical Pina Colada Drink cocktail recipe. Hot summer evenings serve an icy sundowner drink with this Pina Colada cocktail.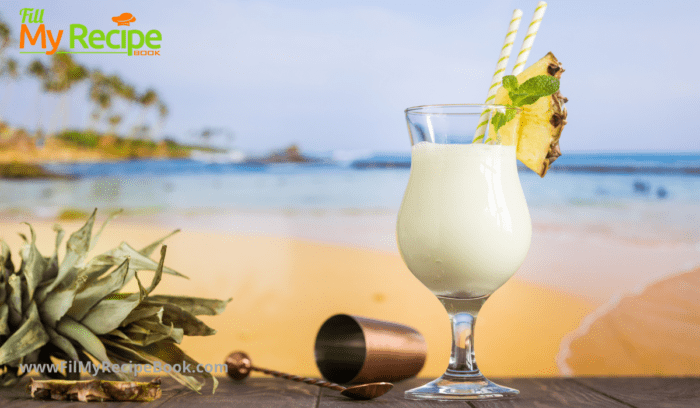 Celebrate snow days with this Grapefruit Vodka Cocktail recipe. This winter cocktail is bold, refreshing and perfect for a snowy picnic!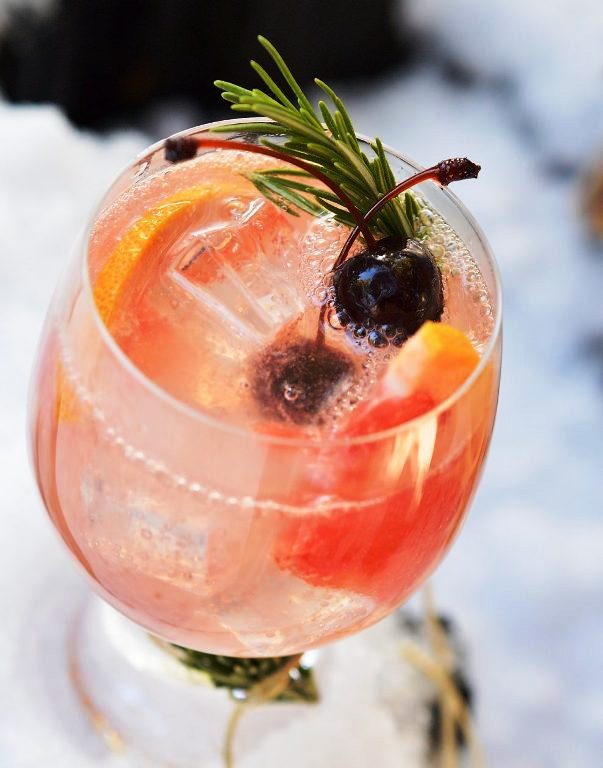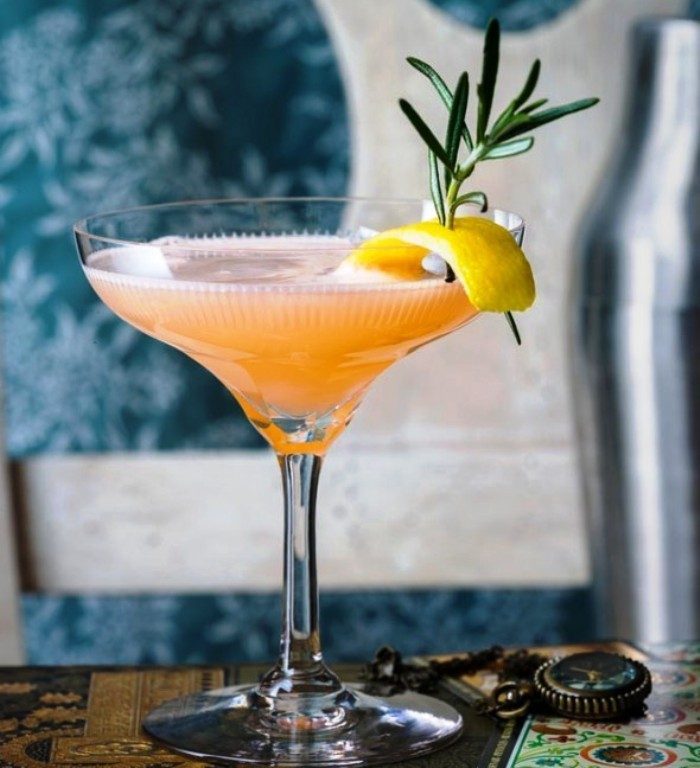 I used my favorite Bacardi Superior Rum to make these, but you could use any clear rum you prefer. Personally I love Bacardi for the taste and price, but also because I have gotten the chance to visit the factory in Puerto Rico more than once.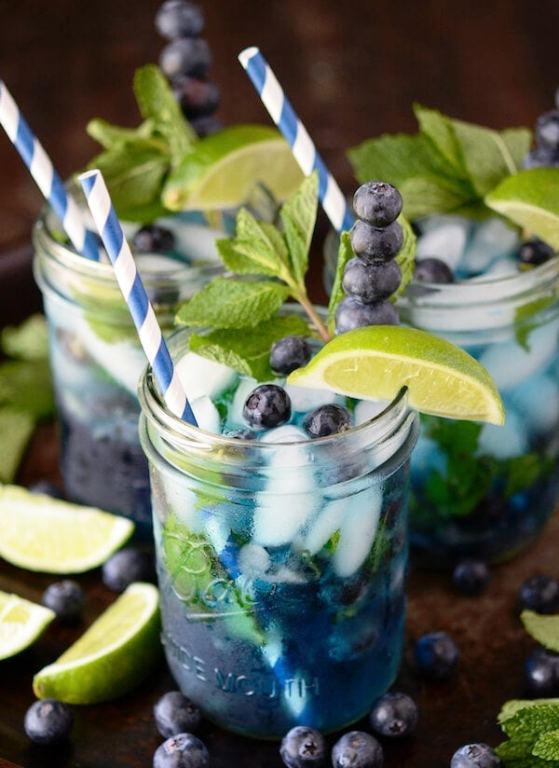 The pink lady was a popular drink in the 1950s. Pink was a huge color in the 50s and not just for woman! So, "millenial pink" is not a new thing.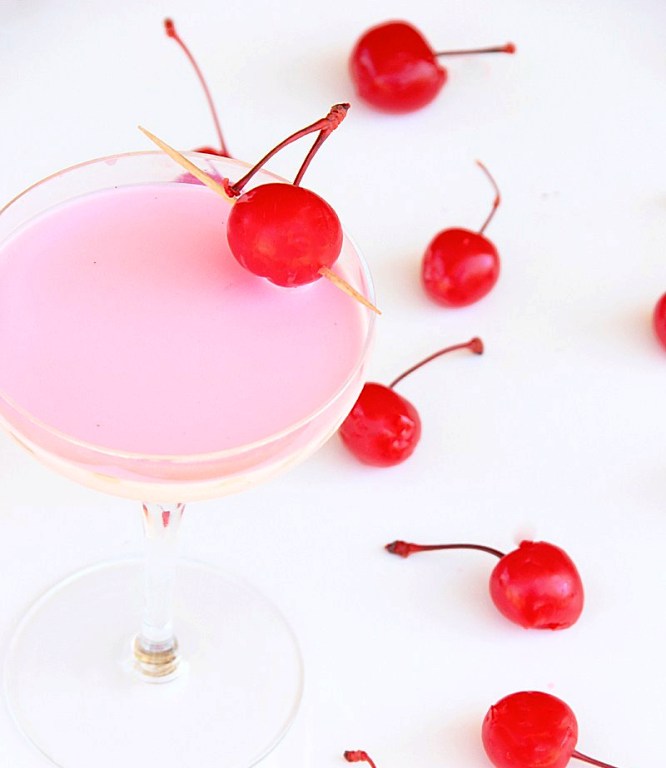 Look, life isn't all Spinach Stuffed Chicken and juice cleanses, and after this week we've all earned a treat. A boozy, chocolatey, creamy, vodka and coffee treat: Chocolate White Russians.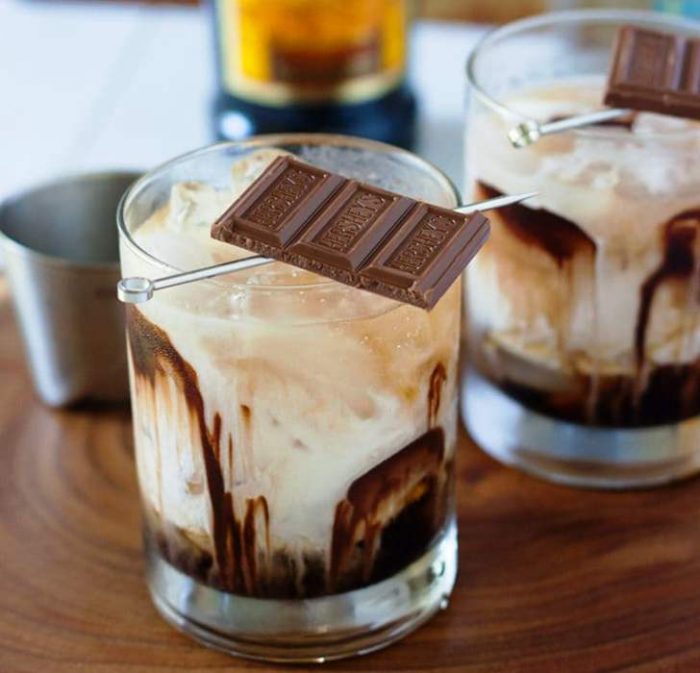 If you are throwing a big party, a little soiree or just a quiet night in, this easy cocktail will elevate your New Year's eve no end.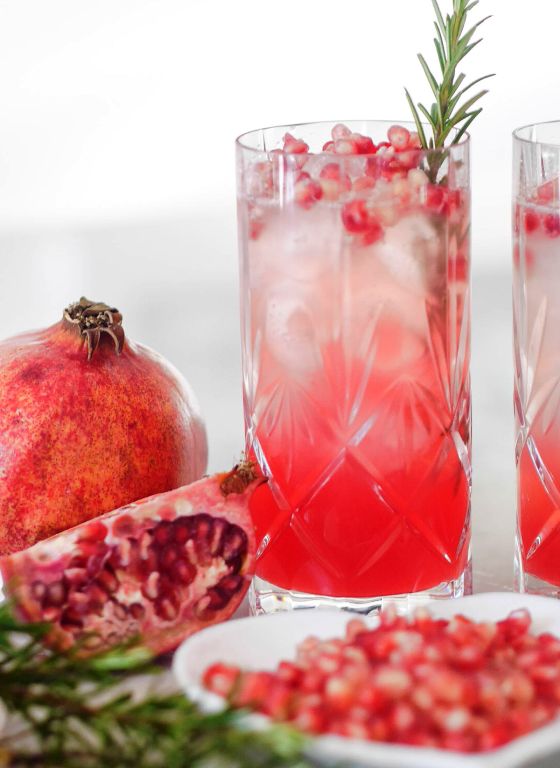 Is Thanksgiving really this coming Thursday? It seems like I only blinked, and now November is more than halfway over. Does anyone else feel this way? Or are you more than ready for the Christmas season to be here? No matter how you're feeling, you've survived another week and in my book, that calls for a drink. Today I'm teaching you how to make this Cranberry Bourbon Cocktail.