Cooking and Baking Ingredient Substitute Printable. You would love to make a recipe, but find that you are missing some ingredients. This chart will help with substitutes.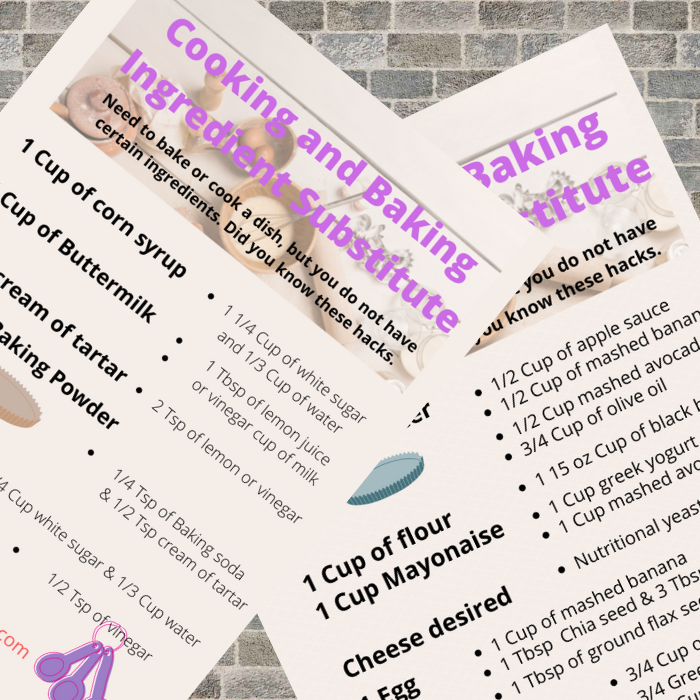 One always finds that you are missing the simple things to complete a recipe that you are wanting to bake or cook. A ingredient that you have run out of. This is always some ones reason for not making the said recipe.
Therefor we have made a printable to download for free. Place it on your fridge or in your printable recipe book. Always need this advice sometime in your life.
Click here to download FREE PDF printable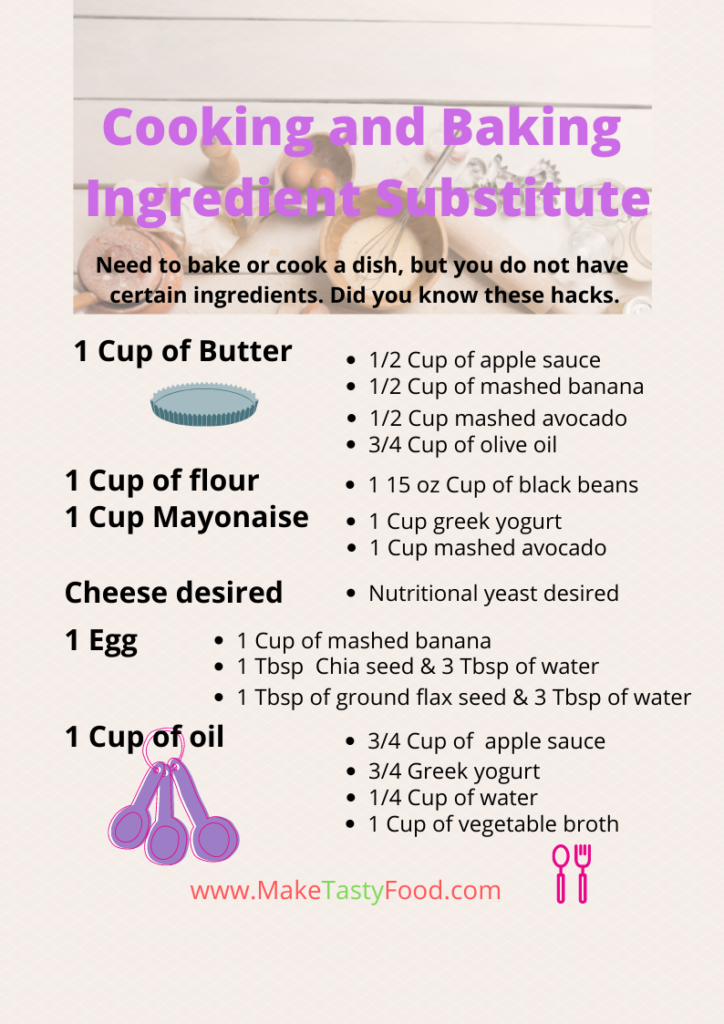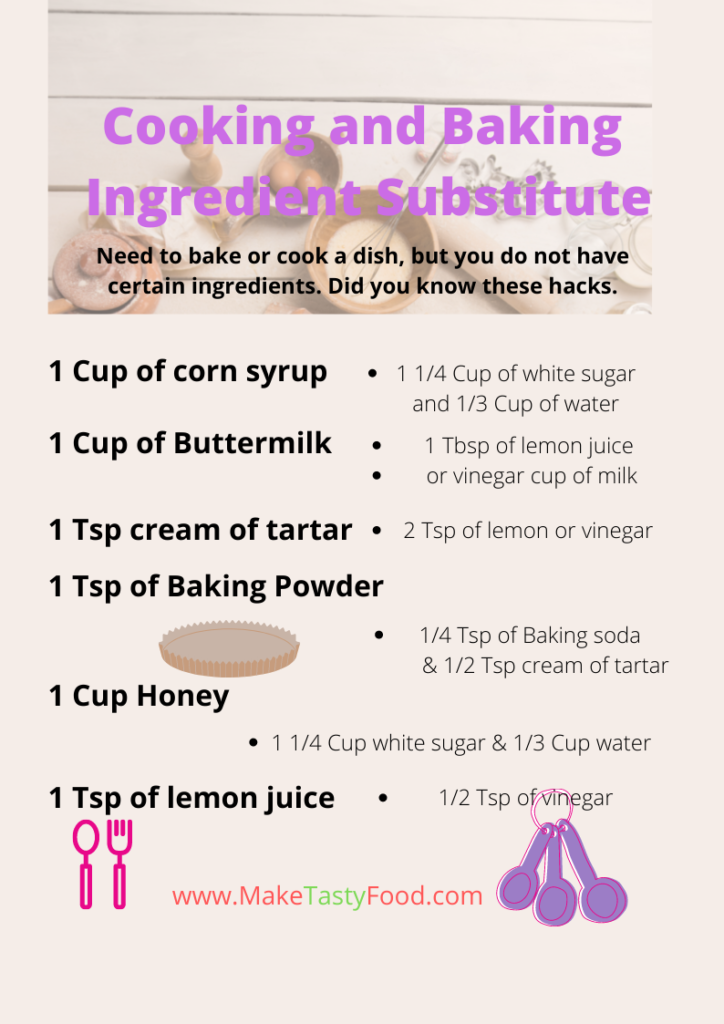 More Kitchen Charts pintable to download for your fridge or recipe book.