A recipe for a Happy Home with some good ingredients. You bake with love for your loved ones, otherwise its a flop.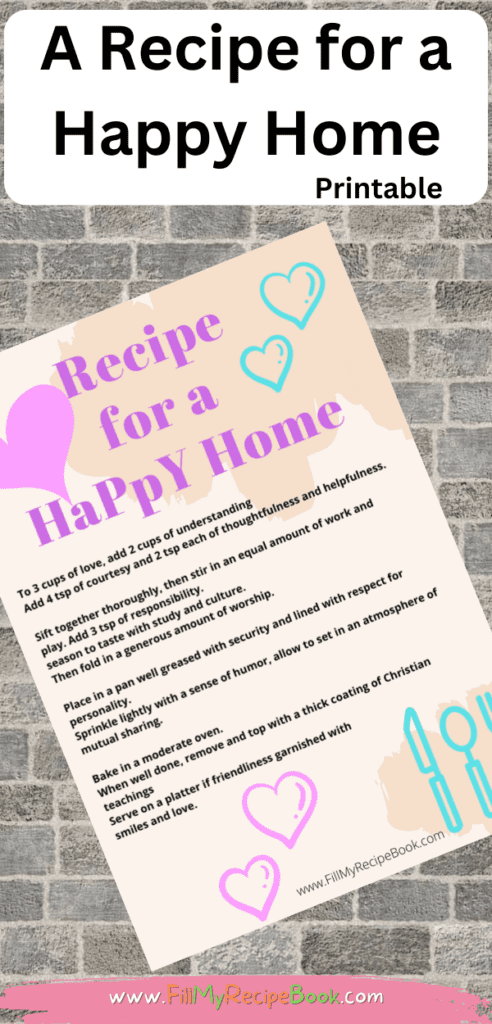 A Recipe for a Happy Home
This is a great saying to have on your fridge or frame it and hang it in the kitchen. Some positive words to encourage your family and show them how much you love them.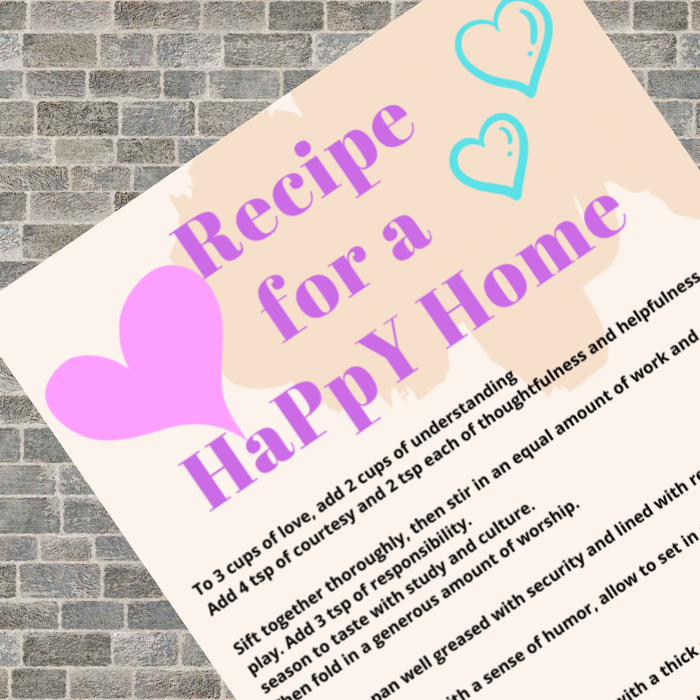 A lovely poem or story for your happy home. All about how you share food and the love for your family. Teaching the children to bake and cook as well.
Download and print this for Free.
(click on the highlighted heading below image or the image for the download printable)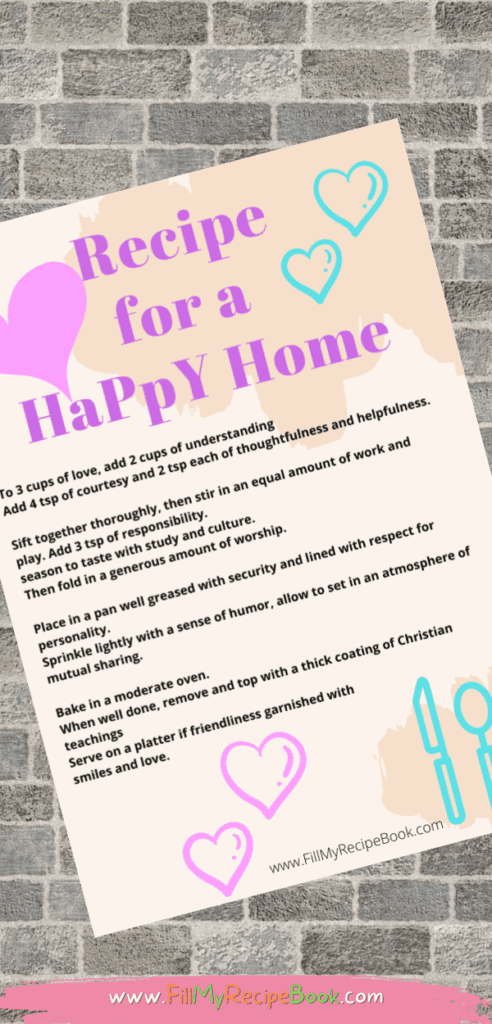 Download this FREE Printable here
More Kitchen Charts Printable for FREE.