8 spaghetti dishes and sauce recipes a casserole with cheese and various different vegetables added. A jambalaya recipe and other.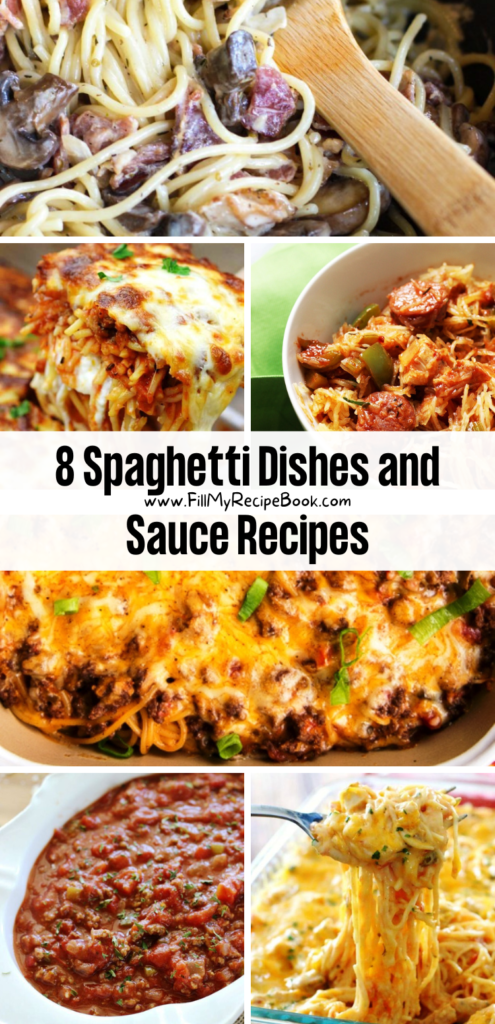 8 Spaghetti Dishes and Sauce Recipes
Easy and versatile recipe ideas to make with spaghetti and sauce. Cheesy and creamy. Add mushrooms or chicken or meat balls. Bake a casserole as well topped with cheese.
(click on the highlighted heading or images for the recipes)
Creamy-three-cheese-spaghetti-recipe
This ultra-creamy and cheesy spaghetti can be yours in just 15 minutes.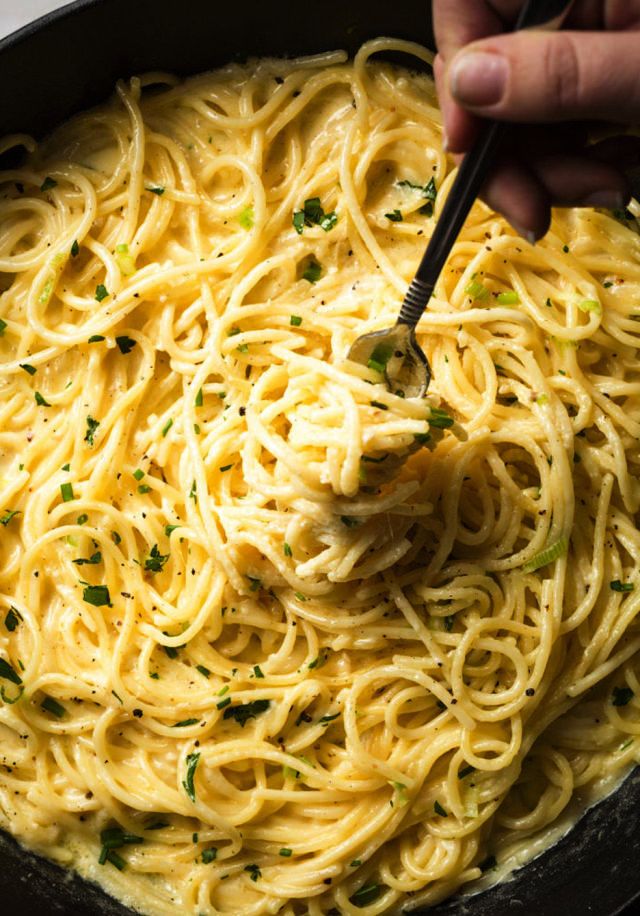 Creamy-cheesy-chicken-spaghetti
The Best Chicken Spaghetti recipe calls for sliced grilled chicken, spaghetti noodles, cream of chicken, salsa, sour cream and cheese.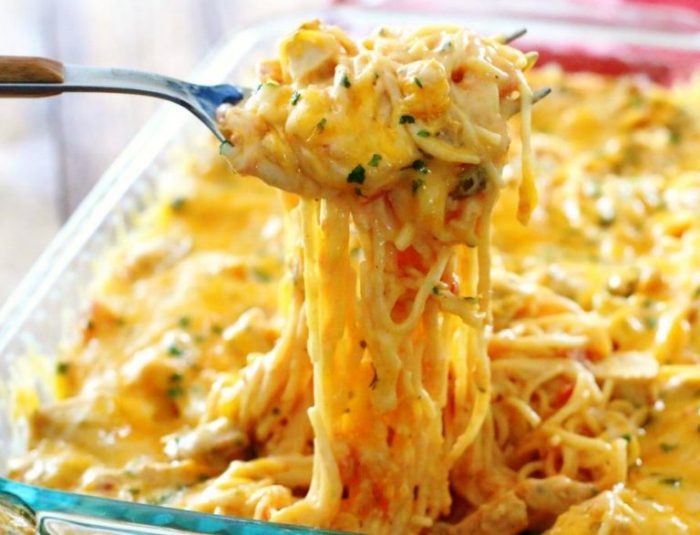 Taco Spaghetti – THE BEST! We ate this three days in a row! Ready in 30 minutes.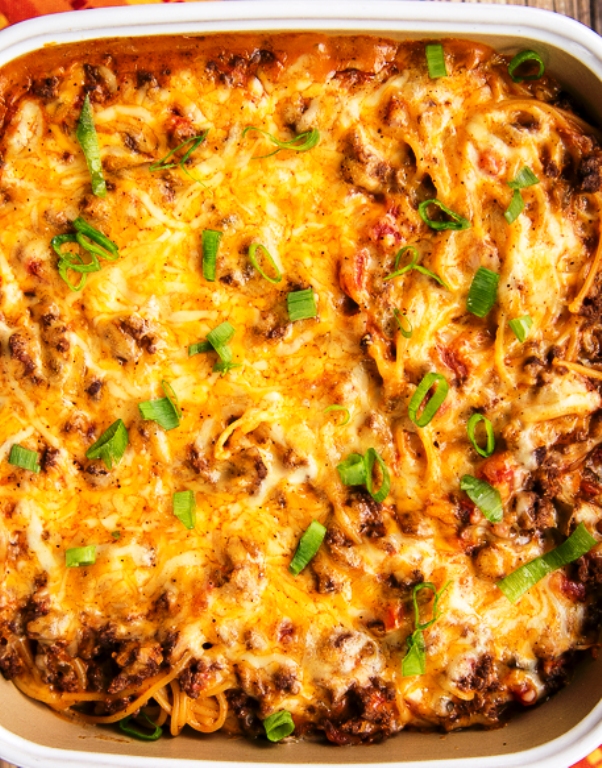 A creamy sauce made with avocados, spinach, basil and pecans. A super healthy and delicious pasta dish, eat without guilt.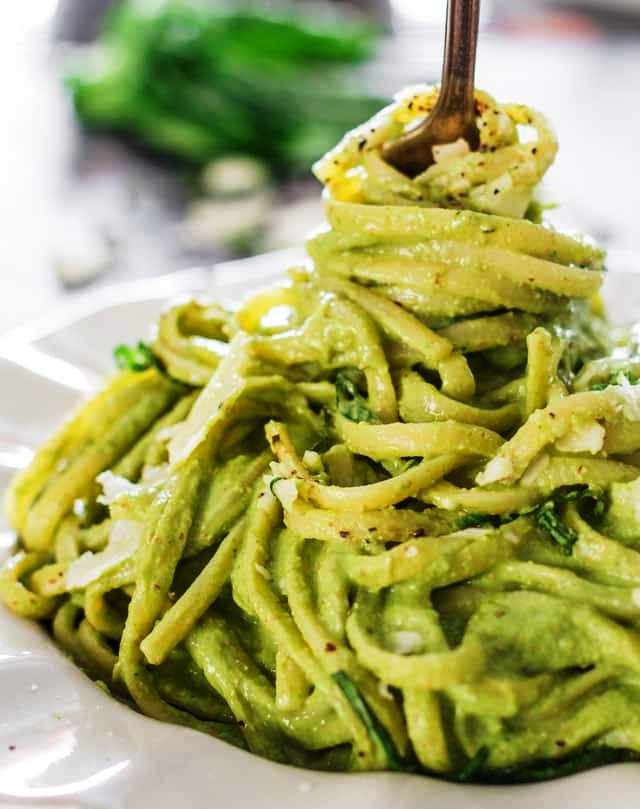 This Homemade Spaghetti Sauce is so easy and delicious, you will never buy the jarred kind again.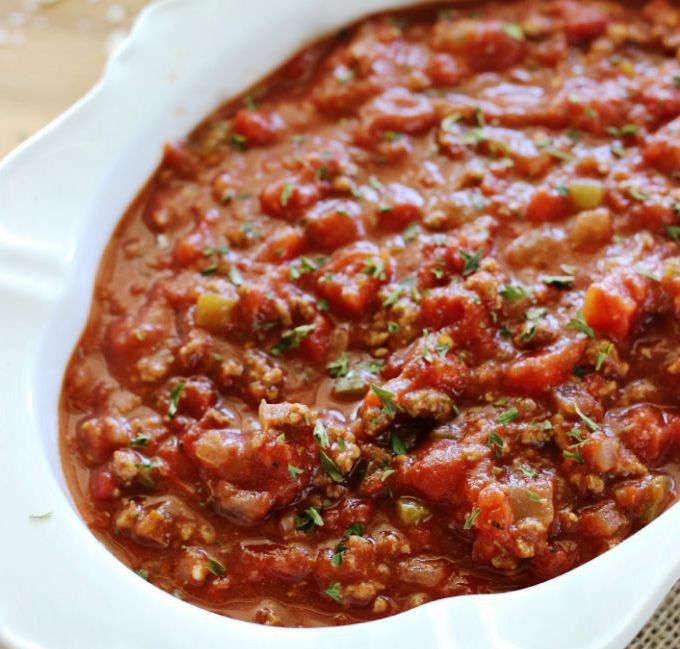 Mushroom-bacon-parmesan-spaghetti
Make something quick and delicious to make on these crazy busy summer nights. Cue this Mushroom, Bacon, and Parmesan Spaghetti.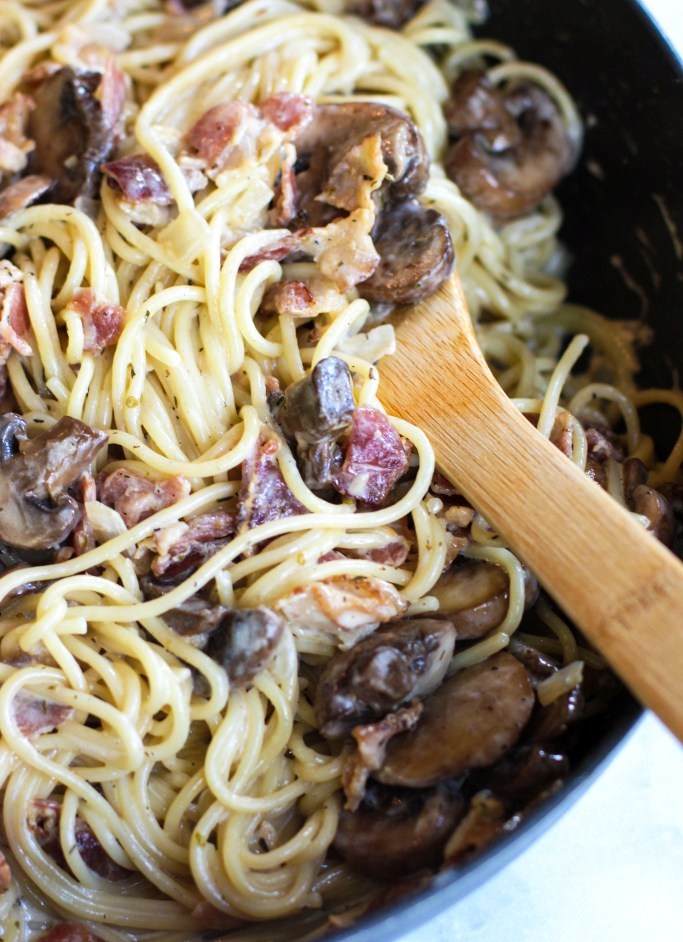 Million Dollar Spaghetti brings the best of spaghetti to the best of lasagna and marries them together. Don't shy away from this crowd-pleasing casserole.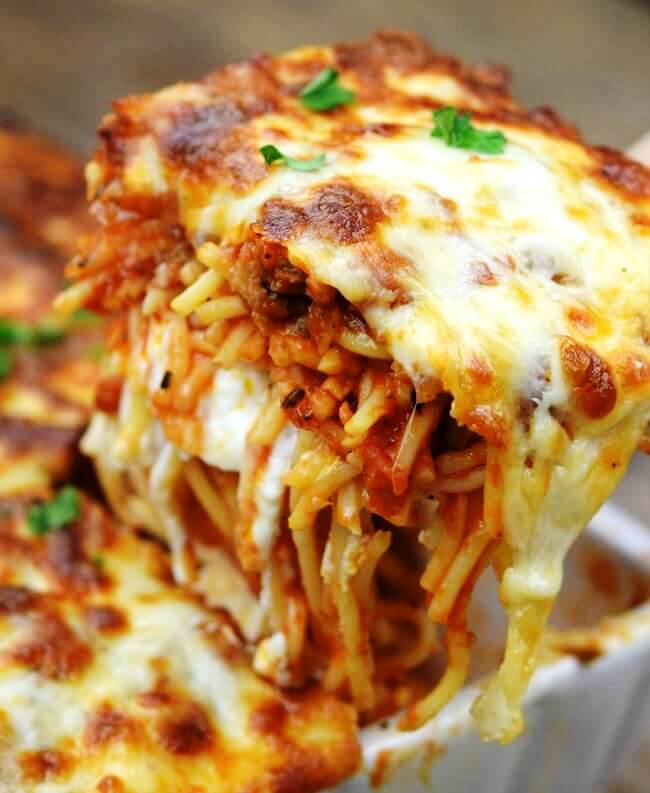 Spaghetti Squash Jambalaya just may be one of my favorite low-carb recipes. Hot and spicy with a touch of sweetness from the squash, it's the perfect healthy supper that feels like so much more.