Kitchen Charts Printable that help with oven temperatures and food measurements as well as ingredients substitutes and a helpful pray.
(click on the highlighted heading to view and download)
Simple House Rules Printable for you kitchen and home to place on the fridge. Free printable to download with three choices.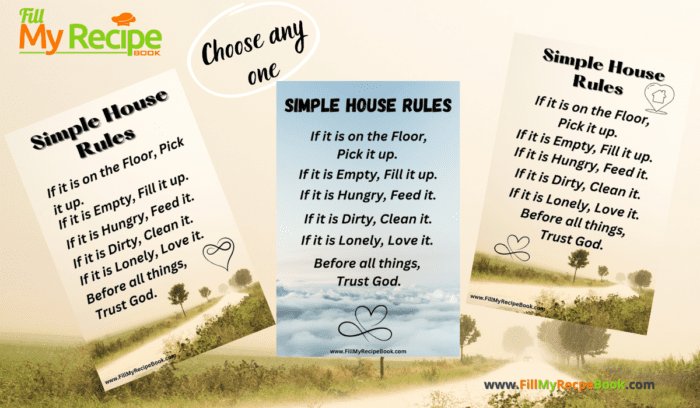 A recipe for a Happy Home with some good ingredients. You bake with love for your loved ones, otherwise its a flop.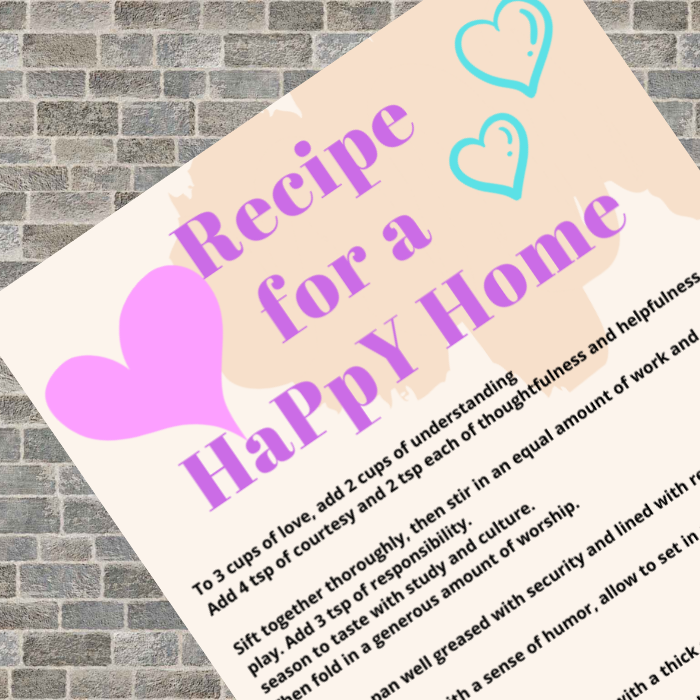 A General Recipe Page Printable
Use this page and print a few to file all your recipes in one obtainable folder or book.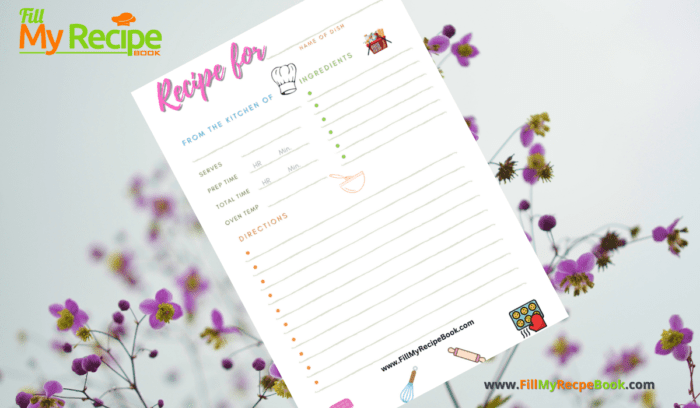 Ingredient Substitute Printable.
Cooking and Baking Ingredient Substitute Printable. You would love to make a recipe, but find that you are missing some ingredients. This chart will help with substitutes.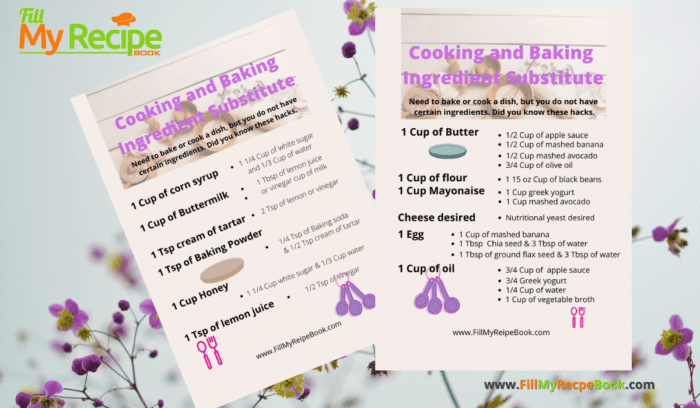 Honey for Sugar Chart Printable
Honey for Sugar Chart Printable shows a useful conversion guide chart to use measures of honey instead of sugar for your requirements as its much healthier.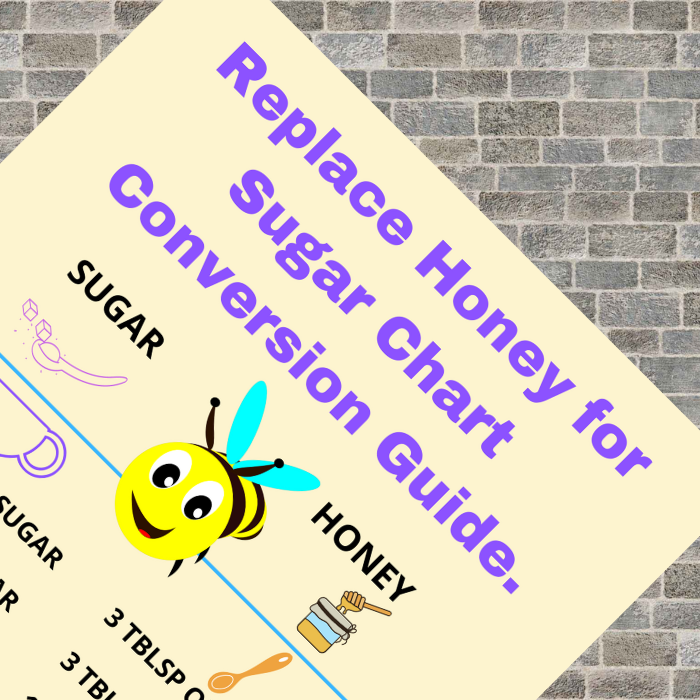 Oven Temperatures and Measurements Printable
Oven Temperatures and Measurements Printable. It includes the oven measurements as well a guide to replace sugar for healthy organic honey.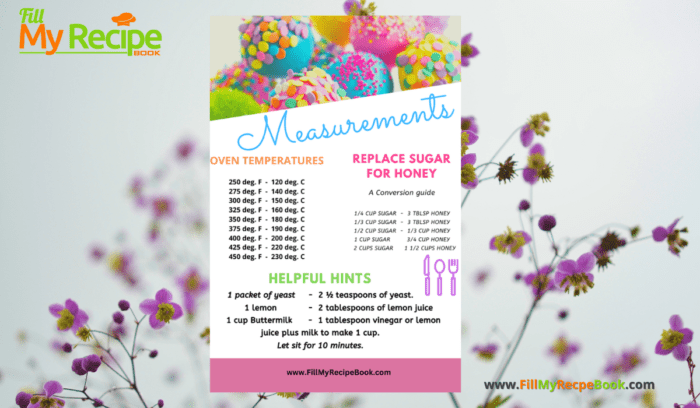 These charts are free and can be downloaded for help in the kitchen when baking or to place on your fridge for inspiration.
(click on the highlighted heading to view and download)