Planners for the Household that will include the meals planned weekly or monthly as well as the shopping and of course budget planner.
(click the heading or image to go to the page to download the planners)
Monthly Meal and Freezer Planners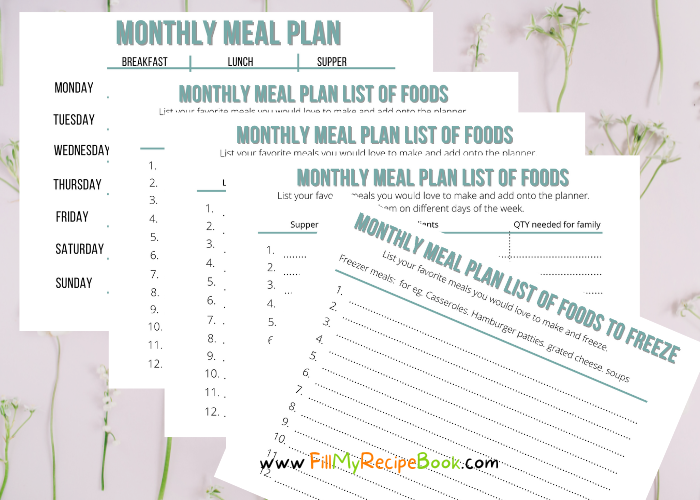 To have a successful house hold you need to plan. If you have a monthly income then you so need to make lists and budget and plan your meals.
We have provided a 5 page meal planner, for you to download and prepare.
Breakfast meals for the month. ( you can use these meals more than once)
Lunch meals
Supper meals.
Freezer planning. ( prepared meals to heat up )
Monthly meal plans. (pin it on the fridge)
This is so important for busy moms and families. Helps for shopping purposes.
Monthly Weekly and Organized Shopping lists.
These weekly and eventually monthly planner and a shopping list will make life easier to plan those meals as well as a grocery list.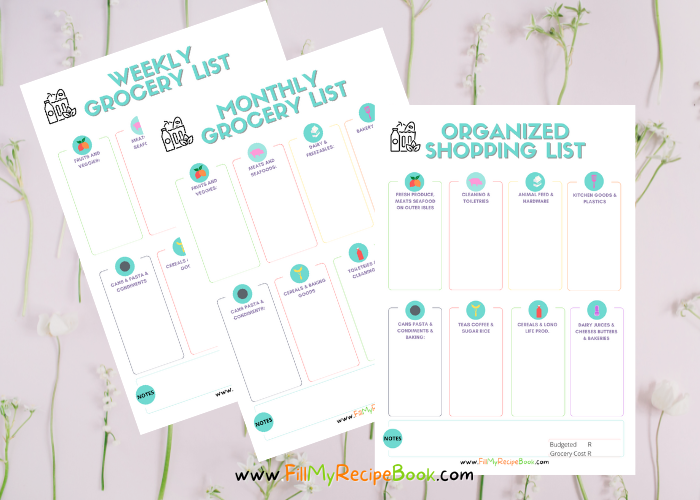 Weekly Meal Planner and Notes, for those who love to shop weekly. Make notes and list what you need on this planner during the week.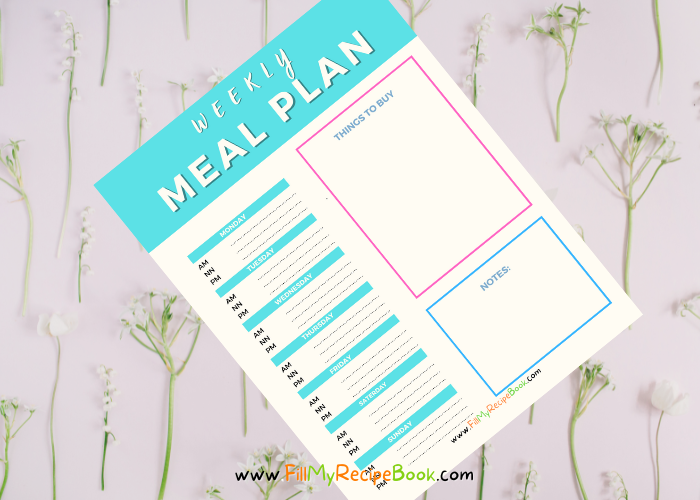 Manage your money monthly and budget to meet your needs and income with this monthly planner printable.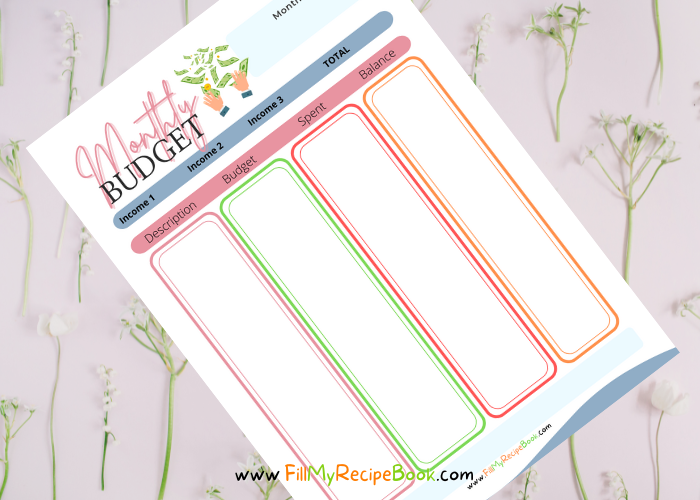 Seasonal and Holiday Weekly Meal Planner
Seasonal & holidays meal planners for those hectic days worrying about what to eat for each meal.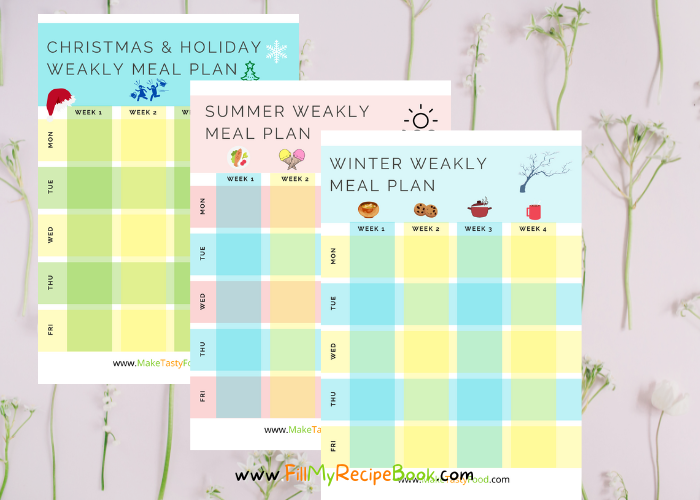 Download to make your life easier.
Choose from other FREE downloads of printables here.