10 Flavorful Greek Salad Recipes. Included in this easy quinoa salads are pasta with chicken and tomato as well as an amazing salad dressing.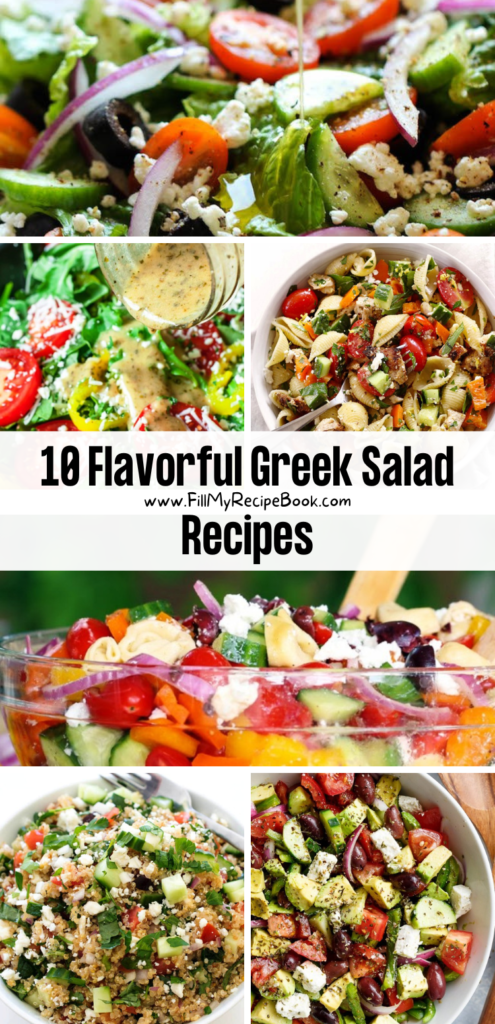 10 Flavorful Greek Salad Recipes
Avocado Greek salad with a Greek salad dressing is a family favourite side salad served with anything.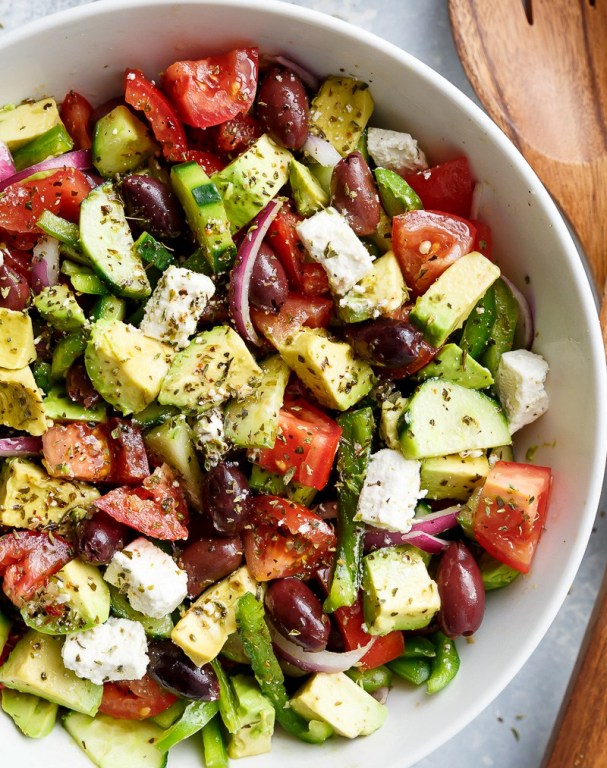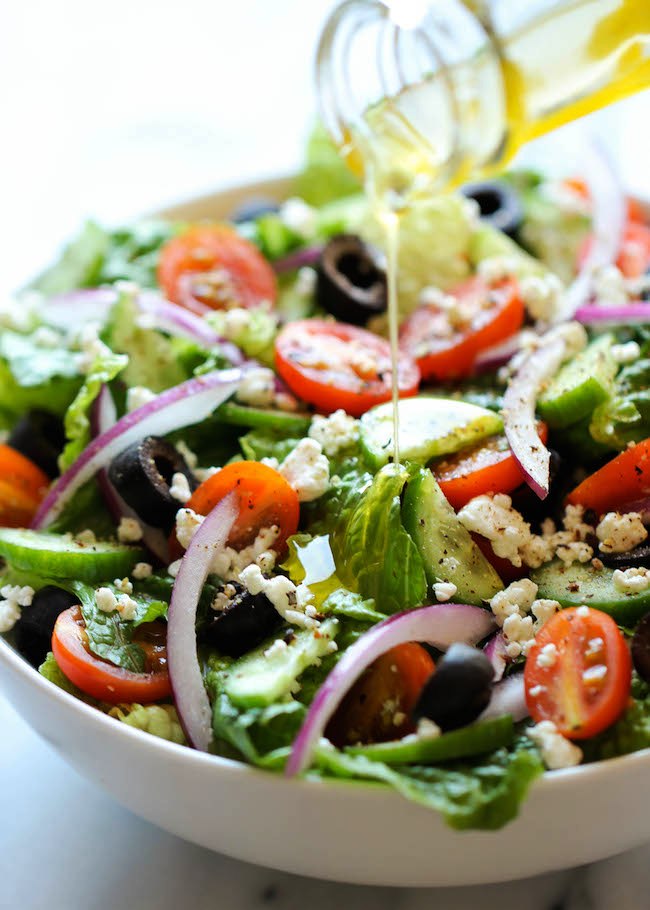 Super easy homemade greek dressing
Ditch the sketchy processed bottled dressing and whip up this super quick, super easy homemade Greek dressing.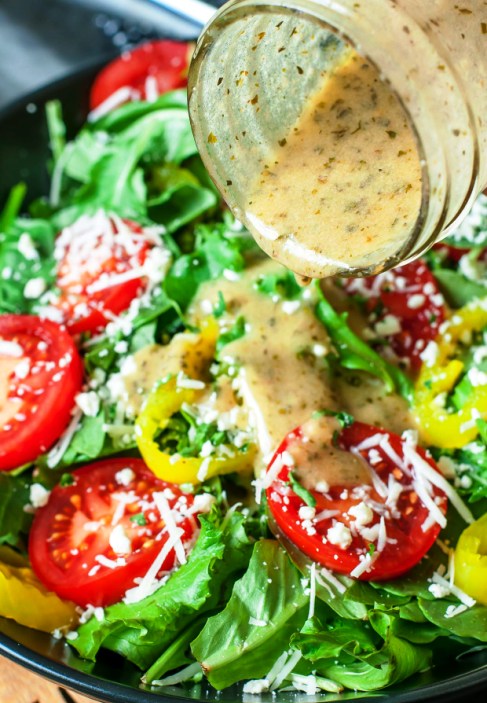 This Cucumber Greek Salad recipe is light and refreshing, and full of healthy ingredients. With minimal prep, it makes any easy side dish for any meal.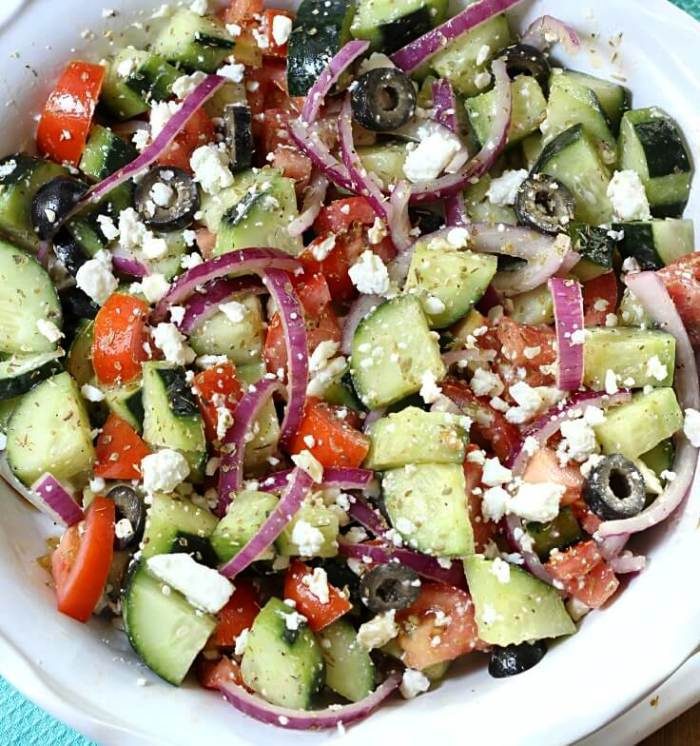 This recipe for chopped Greek salad is a variety of fresh vegetables with chickpeas, creamy feta cheese and olives, all tossed in a Greek lemon and herb vinaigrette.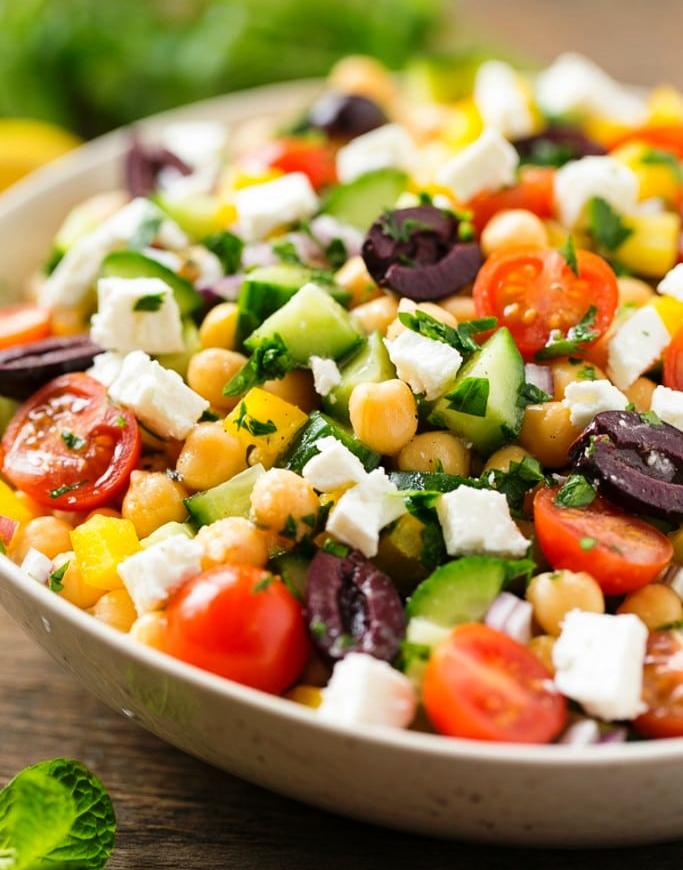 Chopped Kale Quinoa and Avocado Salad
This Chopped Kale Quinoa and Avocado Salad recipe is packed with flavor and loaded with tons of nutrients. It's the perfect healthy lunch of dinner option and perfect for meal-prepping.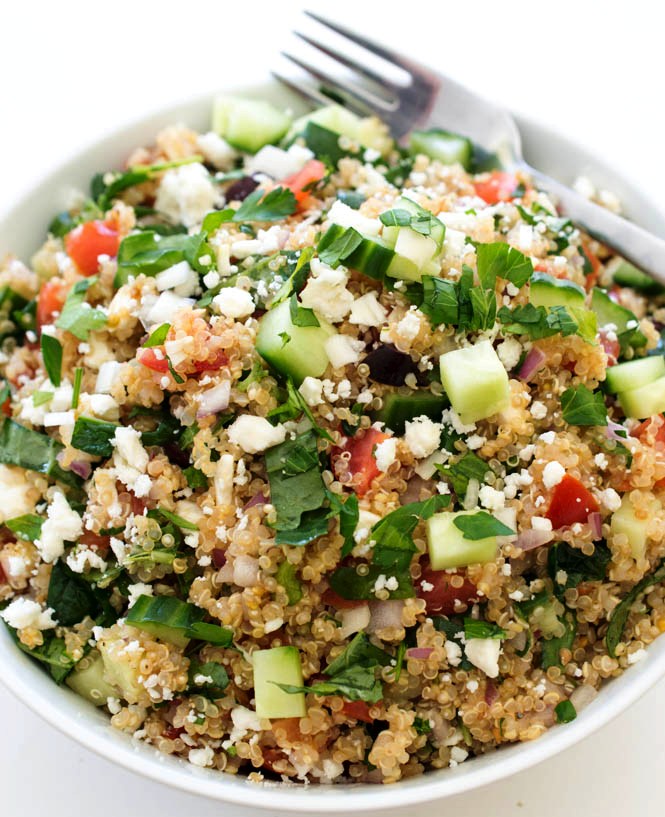 A Greek Zoodle Salad is a twist on the traditional Greek salad made by swapping the lettuce for raw spiralized zucchini noodles.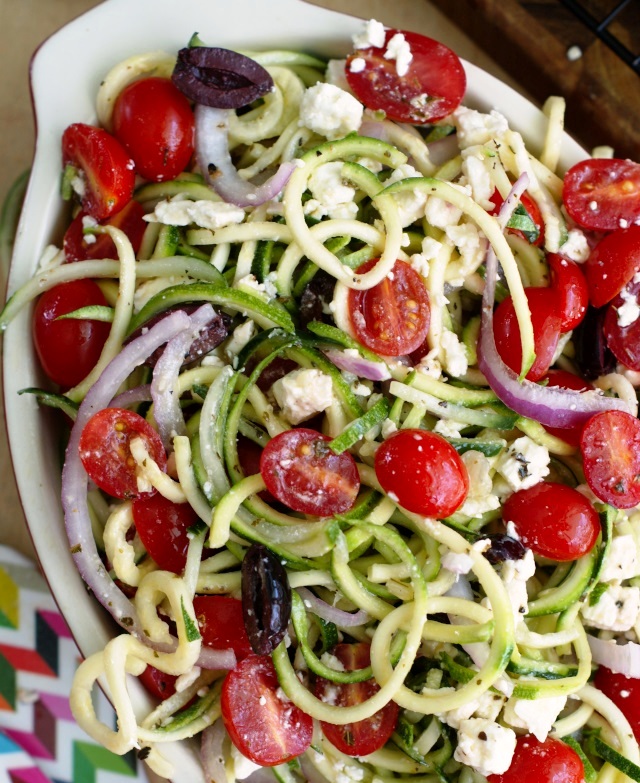 Loaded with fresh vegetables and tortellini pasta this Greek Tortellini Pasta Salad is almost perfect, add a sweet and tangy dressing to the mix and you have yourself a must try recipe.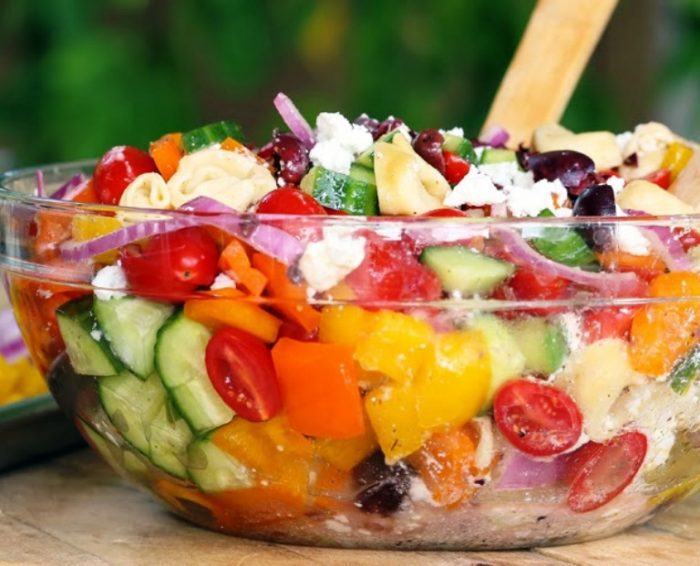 Get these Greek food recipes —–> 10 Must Try Easy Greek Food Recipes