Kitchen hacks to make life better in your kitchen with organization. How to store pots and pans and all the food in the fridge and pantry.
10 Ideas To Organize Pots And Pans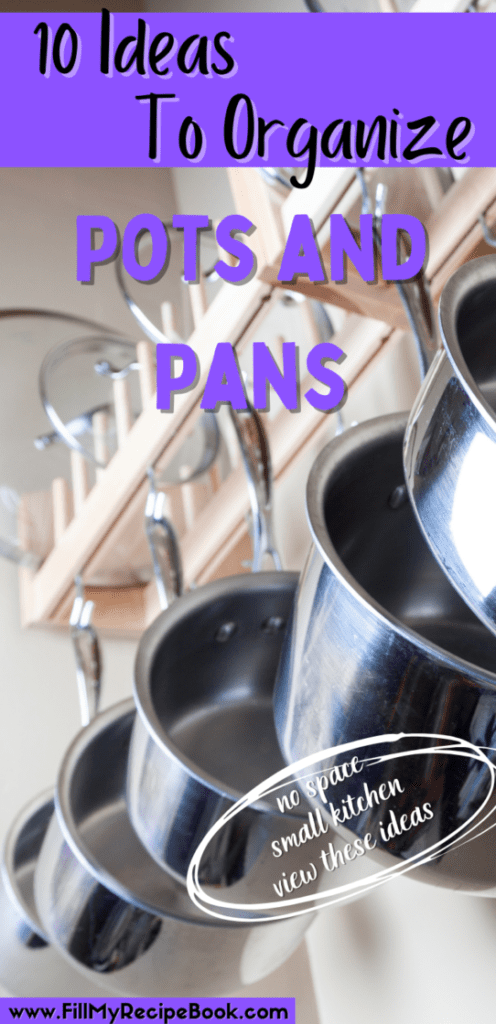 Gorgeous Blank Recipe Book of 200 pages. An empty book to fill in instead of bits of paper everywhere. It has sections and index pages.